ABOUT US
MOBILE SCRAP METAL MERCHANTS ALTRINCHAM
Clear My Scrap is a leading mobile scrap metal collection and management service for businesses of all sizes across Altrincham, Manchester and Warrington. A lot of commercial organisations who regularly produce vast amounts of scrap metal are aware that there is money to be made from selling it on, however this process can be a time-consuming endeavour that simply takes too much focus away from the business itself and important day-to-day responsibilities.
With over four years experience in the vehicle recycling industry, our scrap metal merchants realised that there was a big gap in the market as the industry tends to focus primarily on large companies that produce large amounts of scrap metal whilst neglecting the needs of smaller, corresponding businesses. More often than not, the only alternative tends to be scrap metal men who are known for being unreliable and subsequently carry a poor reputation.
Our aim is to bridge this gap by providing a simple and practical scrap metal collection service that caters to every kind of business of all sizes and budgets - cutting out the middle-men and improving on-site safety in the process.
Our scrap metal merchants have a combined experience of around 5 years working closely with different businesses and showing them the benefits of scrap metal recycling.
Our services now extend broadly across the industry to cover:
Commercial Scrap
Non-Ferrous Materials
Scrap Car Collection and Removal
Bin Collection Services
OUR VISION
Scrap metal that sits around for long periods of time will not only deteriorate in quality and value, but it can also be a hazard. Whether you have a singular item or a full site of a scrap metal that needs to be collected, we can supply and deliver scrap metal bins for both small and large businesses to provide both a safe and convenient disposable solution. Our team will also put together, at your request, a scheduled scrap metal collection plan with a turn-around that meets your production needs appropriately, such as every week, every fortnight or every month. The power is completely in your hands! We even hope to expand our services by the end of the year to offer same day or next day collections, as well as the introduction of a fully-mobile non-ferrous scrap metal buying service.
If you're stuck with a heap of scrap metal and are unsure how to proceed, give us a call today!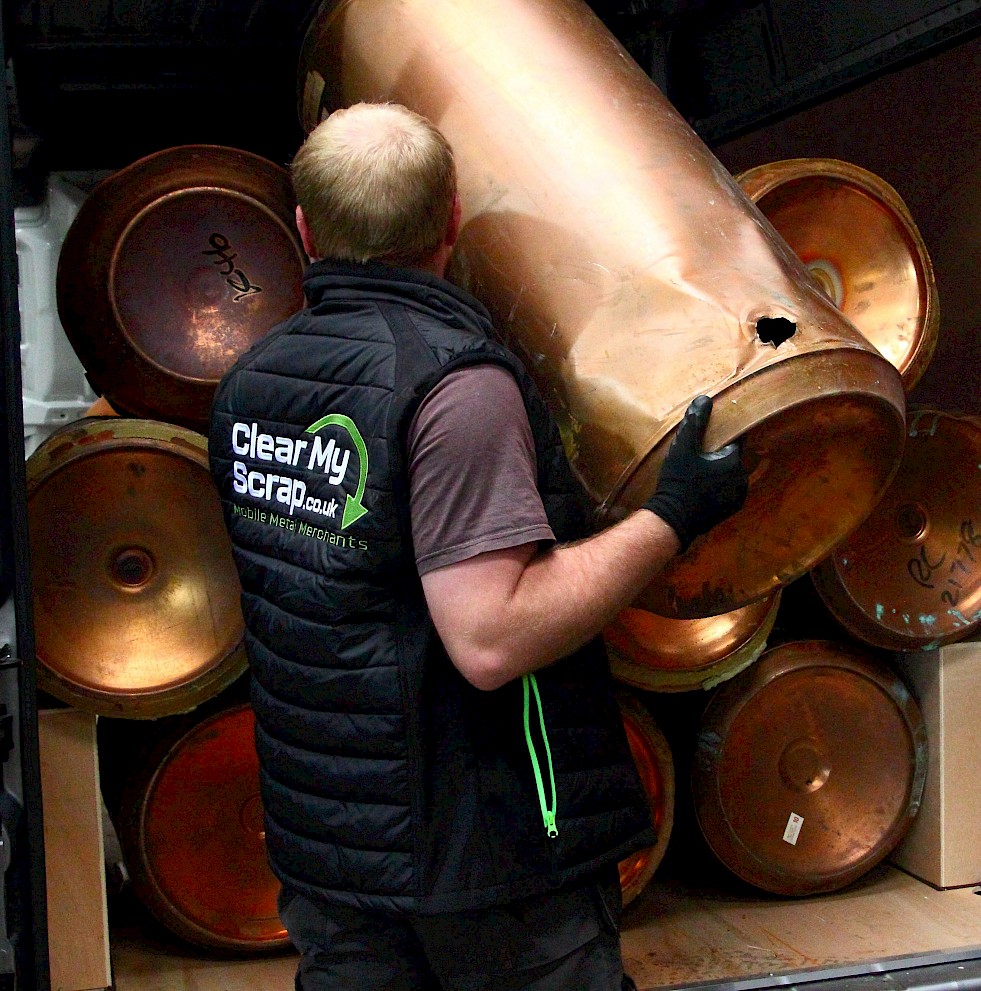 "Using our experience to advise our clients"